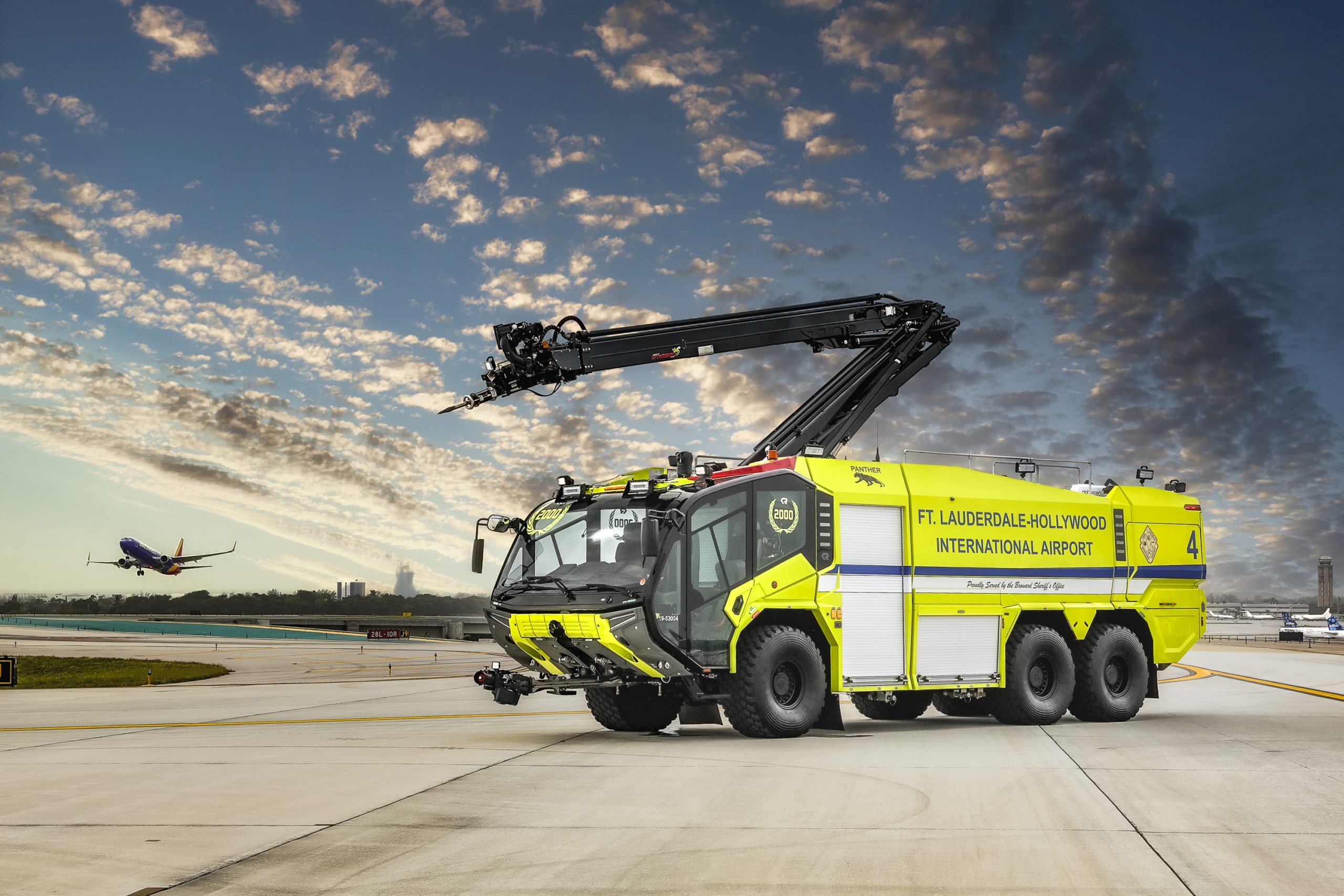 Rosenbauer's Panther vehicles are among the industry's most innovative, efficient, and flexible airport rescue and extinguishing vehicles. With an extremely low center of gravity, this vehicle allows for remarkable maneuverability and mobility.
The ergonomic design of the cabin, which is mainly glazed, provides panoramic visibility of the scene. Its articulated mast and piercing nozzle allow impressive extinguishing performance, with a range of 100 meters.
The Panther 6×6 is synonymous with power and is without a doubt the reference in airport vehicles. The Panther 6×6 offers exceptional maneuverability.
Average extinguishing capacity: 14,000 liters
Pump flow: GIPM 1,750
Acceleration: 0 to 80 km/h in less than 31 seconds
Use: Airport
Model: Panther 6×6
Chassis: Commercial 4×4, 2 or 4 door cab
Engine: Volvo D16
Engine power: 750 HP
Body: Aluminum
Overall length: 472 ft. 44 in.
Overall height: 143 ft. 7 in.
Pump configuration: Side (MP3)
Pump: Rosenbauer N80
Pump capacity: 1,750 GIPM
Water tank: 3,170 imperial gallons
Foam tank: 400 gallons
Dry chemical tank: 500 pounds
Automatic foam dosage: 1 to 9%
Weight: 80,000 lbs. (full weight)
RECENTLY DELIVERED TRUCKS